Pediatric Otolaryngology Issues
This course offers an overview of the care of children with ear nose and throat disease. Along with differences in anatomy, it will review otitis media in children, common surgical procedures in children including adenotonsillectomy as well as the care of children with complex otolaryngologic conditions including airway conditions and pediatric neck masses.

It is part of the Comprehensive ORL and Head-Neck Nursing Course, which provides the ORL nurse with an overview of common ear, nose and throat problems, disorders and their management. The material has been divided into sections to include: Overview of Cancer and Treatment Modalities; Head and Neck Cancer; Disorders of the Nose, Sinuses, and Oral Cavity; Benign Head and Neck Disorders; Pediatric Otolaryngology; Otology and Hearing Loss Evaluation and Management. Each of these sections will review the normal anatomy, common disorders, etiology, symptoms, diagnostic evaluation and management. This course is designed to enhance and reinforce your current knowledge base, provide clarification for areas that may be confusing, and allow you to identify areas of weakness that may require further focus and learning. The course is ideal for the nurse who is new in the otolaryngology specialty or for the seasoned ORL nurse seeking a good review.
Course Learning Outcomes:
1. Illustrate the etiology, symptoms and management of otitis media in children.
2. Compare the surgical indications for pediatric adenoidectomy, tonsillectomy and post-operative nursing management issues.
3. Compare the etiology, surgical management and nursing interventions for congenital craniofacial anomalies.
4. Differentiate the etiology, symptoms and management of common congenital and acquired pediatric airway abnormalities.
5. Determine the etiology, symptomatology, evaluation and management of pediatric neck masses.
Course contact hours: 2.23

---
Course Outline:
Otitis Media
Eustachian Tube Dysfunction (ETD)
Definition & incidence
Acute Otitis Media (AOM) with effusion
Persistent Middle Ear Effusion (MEE)
Acute Otitis Media ( AOM)
Diagnosis
Management
Prevention
Complications
Mastoiditis
Perforation
Cholesteatoma
Chronic Otitis Media

management
post-op care
Criteria for surgical intervention
Tonsils & Adenoids
Review lymphatic tissue of nasopharynx, oropharynx and hypopharynx; size
Adenoidectomy – common indications and post-op management
Tonsillectomy – common indications and post-op management
Tonsil Asymmetry
Obstructive sleep apnea(OSA)
Cleft Lip & Palate
Occurrence and etiology
Types of Cleft Lip & Palate
Repair of Cleft Lip
Repair of Cleft Palate
ETD with Cleft Palate; special needs
Nursing care
Airway
Choanal atresia
Anatomy & Physiology of Larynx
Conditions of the Larynx
Congenital – Laryngomalacia
Vocal cord paralysis
Laryngeal web
Subglottal stenosis
Acquired

Croup
Epiglottitis
Vocal Cord Nodules
Laryngeal Polyps
Laryngeal Papilloma

Benign Congenital Neck Masses

Lymph adenopathy
Branchial Cleft Cyst
Thyroglossal Duct Cyst
Lymphatic Malformations
Hemangioma

Malignant Neck Masses
Your Instructor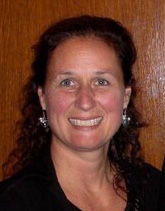 Wendy Mackey practices as a nurse practitioner in a very busy pediatric otolaryngology practice in Connecticut. She is a faculty at Yale University School of Nursing in New Haven, Connecticut where she teaches Pediatric curriculum, Advanced Pediatric Pharmacology and Clinical Pediatric courses. Wendy received her undergraduate degree in nursing form Laurentian University in Northern Ontario, Canada. She continued her nursing studies, receiving a masters in nursing with a pediatric concentration from Yale University. Wendy clinical practice and publications focus on pediatric otolaryngology.

Course Curriculum
Pediatric Otolaryngology Issues Module
Available in days
days after you enroll
Frequently Asked Questions
When does the course start and finish?
The course begins after enrollment. It is a completely self-paced online course - you decide when you start and when you finish. Nursing contact hours will be awarded only once for each course. Entire course must be complete, including the pretest, lecture, post-test and evaluation, before contact hours will be awarded and sent by email.
When will I receive the nursing contact hour(s) certificate after taking the course?
Your nursing contact hour(s) certificate will be awarded after you complete the pretest, lecture, post-test and evaluation for each course. You will receive your contact hours by email within 7 days of completing your course from SOHN headquarters.
Who do I contact if I have questions or concerns about the course?
Contact SOHN Headquarters by phone or email. Phone: 386-428-1695 or Email:
[email protected]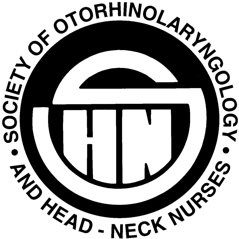 Join SOHN Now!
The Society of Otorhinolaryngology and Head-Neck Nurses, Inc.

Immediately Receive SIGNIFICANT DISCOUNTS on all SOHN Online Education Offerings
SOHN Website: http://sohnnurse.com